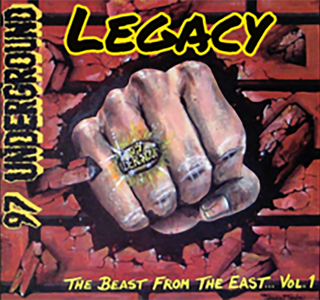 97 Underground was a radio station – or a phenomenon, as some fans call it – that began in the spring of 1982 at Dundalk High School in Baltimore, MD. Located at 96.7 FM, the station began as an evening-only format run by the high school students themselves and featured predominantly classic rock with a bit of a harder edge which did not appear as a format on traditional radio until 1984.
In 1987, the station relocated, sharing frequency with the local community college. With hard rock and heavy metal gaining in popularity, 97 Underground began its assault on Baltimore radio that spring, mixing new and classic hard rock with some local music, as well.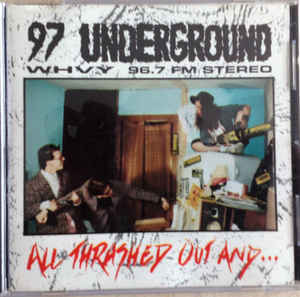 Rock fans FIRST heard bands such as Tesla, Queensryche, Whitesnake,
Megadeth, and Metallica on 97 Underground. The Underground was among the FIRST stations in the U.S. to
play Guns and Roses, Pantera, White Zombie, Child's Play and Wrathchild America. "The Underground" brought many of these bands to the Baltimore area to play live while setting the tone nationally for rock music. 97 Underground has been, and continues to be, ahead of the curve with cutting-edge programming and passion, serving a loyal audience dedicated to the hard rock and heavy metal genres.
Thank you for listening to 97 Underground.com and continue to rock on, friends!